Hydroblend
International Corp.
Since 1974, Hydroblend has been the most trusted name in chemical dilution.

"Build it strong,
keep it simple
make it work..."
Leroy Grummond 1895-1992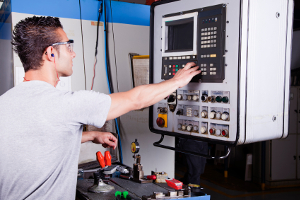 Questions?
We're happy to assist you with your particular requirements.
Contact Us
Our History
Hydroblend International Corporation is a manufacturer of precise, durable, fluid powered chemical proportioning pumps. The company was founded in 1974 and has a manufacturing plant in Boise, Idaho and sales offices in Boise and Denver. It is a privately held company distributing pumps worldwide through a variety of distributors and chemical manufacturers.
The original Hydroblend Proportioner was developed and patented in the late 1950's for the introduction of medication into animal drinking water. The concept was revolutionary at the time; it provided the first accurate, reliable, non-electrical means to reconstitute water-soluble chemical concentrates on demand.
The Hydroblend Proportioner has evolved from its original single injection, fixed-ratio design into a broad line of proportioners serving multiple industries. Our customers require the pumps to accurately mix final product in ratios as rich as 1:1.5 to 1:5,000. The patented line of Hydroblend proportioners is capable of meeting your diverse needs.
Throughout its history Hydroblend has held steadfast to its original concept of simplicity of design, unquestioned reliability, superior quality and accuracy, and market oriented product innovation. Quality and reliability are never compromised.