Hydroblend
International Corp.
Since 1974, Hydroblend has been the most trusted name in chemical dilution.

"Build it strong,
keep it simple
make it work..."
Leroy Grummond 1895-1992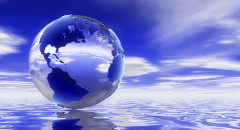 Questions?
We're happy to assist you with your particular requirements.
Contact Us
Our Mission
Hydroblend International Corporation is a manufacturer of innovative electro-mechanical equipment that solves meaningful problems.
Our paramount obligation is to our customers. At all times we will provide products of superior quality and reliability and we will support them with legendary customer service.
We will treat all of our employees fairly and with dignity. We encourage individual achievement and will reward accomplishment based on merit.
Ethical profit and growth are the means by which we will achieve our objectives and fulfill our obligations to our customers, our employees and the community.
Thomas D. Mueller
Chairman