Printing
Hydroblend International Corporation sold its first proportioner into the Graphic Arts Industry in 1988. The industry demanded a very accurate chemically resistant proportioner that was impervious to the aggressive fountain solution chemistry.
Although the current Fountain Solution products produce superb results, their chemical formulations can be quite aggressive and common materials of construction and elastomers will have a very short life. Hydroblend's patented design permits us to customize a pump for this industry. All wet components are completely resistant to today's formulations.
All of the components are designed for long life and trouble free operation. Quality and reliability are never compromised. It has been frequently said of the Hydroblend "...it just runs and runs and runs..."
Single Injection models are available for various one step and silicone applications. A Dual, independently adjustable model is available for two step applications.
Recommended Hydroblend Pumps / Systems: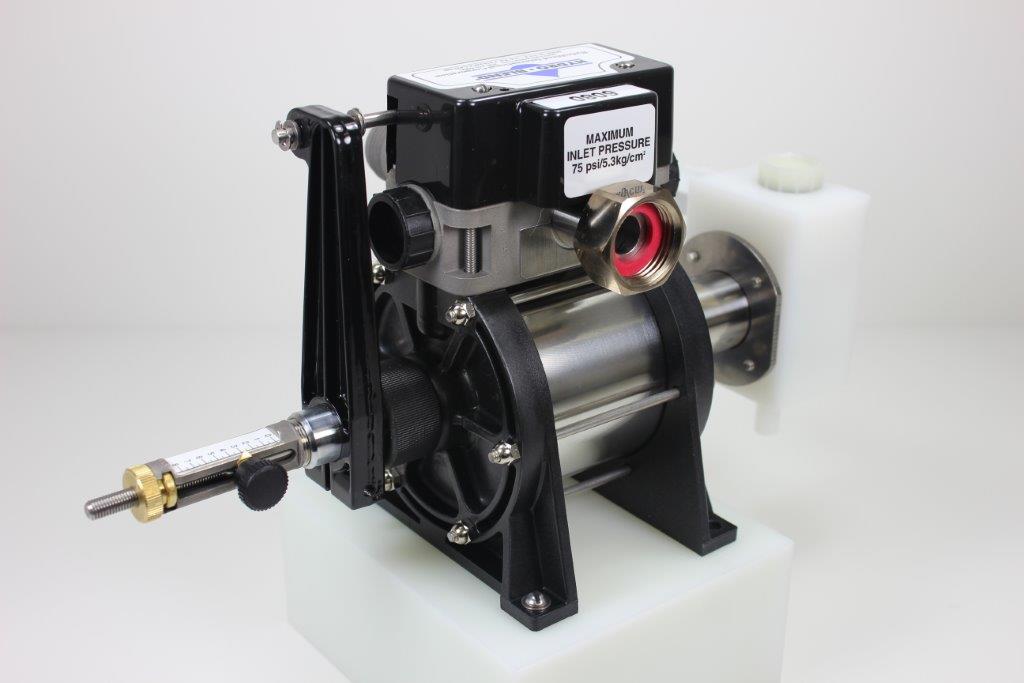 One Step Fountain Solution Applications
Model #6040,FS (Max 4oz/gallon)
Model #6080,FS (Max 8oz/gallon)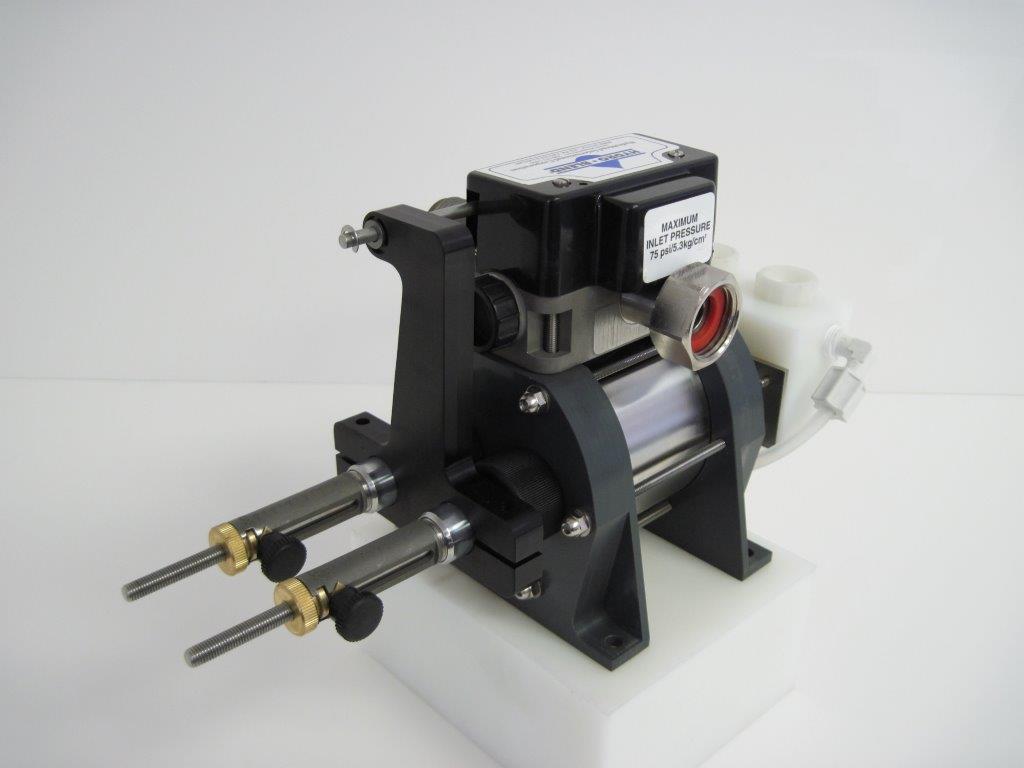 Two Step Fountain Solution Applications
Model #6040-DI,FS (Max 4oz/gallon per side)
Model #6080-DI,FS (Max 8oz/gallon per side)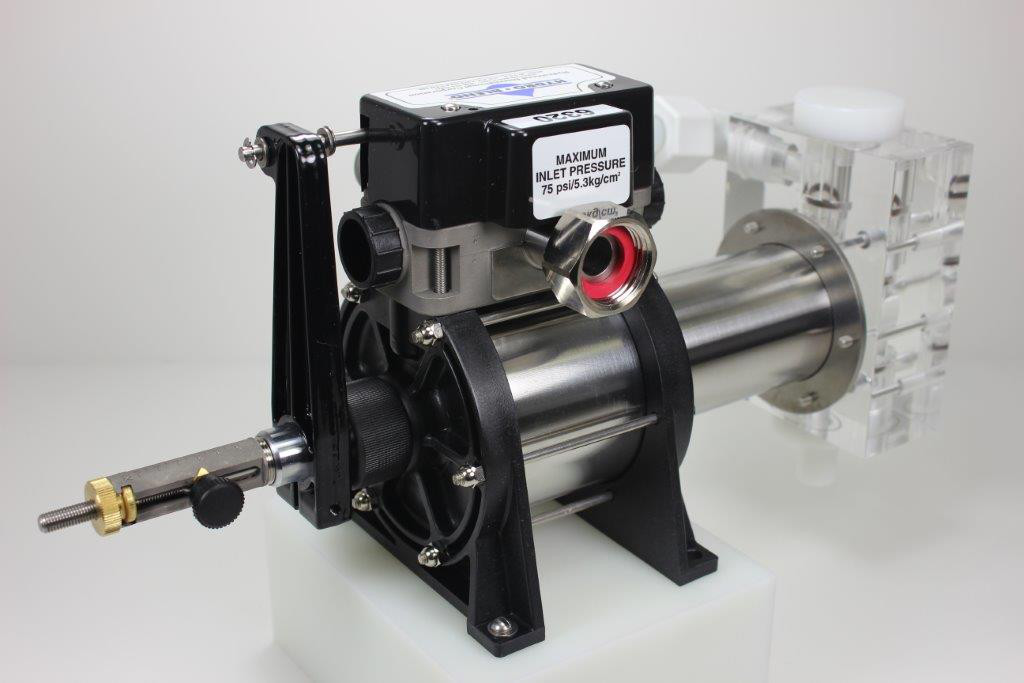 Silicone
Model #6100-A-V (Max 10oz/gallon)
Model #6120-A-V (Max 12oz/gallon)
Model #6180-A-V (Max 18oz/gallon)
Model #6200-A-V (Max 20oz/gallon)
Model #6320-A-V (Max 32oz/gallon)
* Other units available upon request, and based on your proportioning needs.