Hydroblend
International Corp.
Since 1974, Hydroblend has been the most trusted name in chemical dilution.

"Build it strong,
keep it simple
make it work..."
Leroy Grummond 1895-1992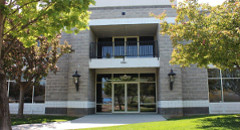 Questions?
We're happy to assist you with your particular requirements.
Contact Us
Hydroblend Worldwide
Hydroblend International Corporation is a manufacturer of precise, durable, fluid powered chemical proportioning pumps. The company was founded in 1974 and has a manufacturing plant in Boise, Idaho and sales offices in Boise and Denver. It is a privately held company distributing pumps worldwide through a variety of distributors and chemical manufacturers. At this time we are represented in over 50 countries.
Should you wish to receive more information about any of our products, please feel free to contact Hydroblend International directly, or one of our authorized dealers below:
Authorized Dealers: